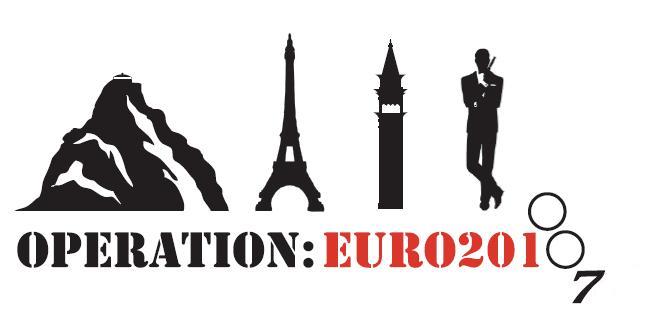 Live the Movies!
What is a  Vesper  Martini?


The celebrated James Bond website, MI6, offers up this background to the now newly popular cocktail.

"James Bond first ordered his trademark drink when he met CIA agent Felix Leiter in an early chapter in Ian Fleming's debut novel "Casino Royale", first published in 1953:"

The film, "Casino Royale" introduces the Vesper in a very different but humorous sequence at the casino tables and in the subsequent "Quantum of Solace" in a more solemn and consoling manner. We're sampling the Vesper in London at the Royal Premiere of "Casino Royale"  and wanted to be sure to have Vespers served just right at our Venice bar setting for our "Casino Royale" movie night.                                                       




James Bond's Vesper Recipe from "Casino Royale"*  
'A dry martini,' he said. 'One. In a deep champagne goblet.'
'Oui, monsieur.'
'Just a moment. Three measures of Gordon's, one of vodka, half a measure of Kina Lillet. Shake it very well until it's ice-cold, then add a large thin slice of lemon-peel. Got it?
*Copyright Ian Fleming 1953/Penguin Books


What is Kina Lillet?
Lillet is a French aperitif that Rich and Leslie found was very difficult to locate in the states. Used by Bond in place of a dry Vermouth, Lillet offers a unique taste as does the addition of Vodka to a Gin Martini!