---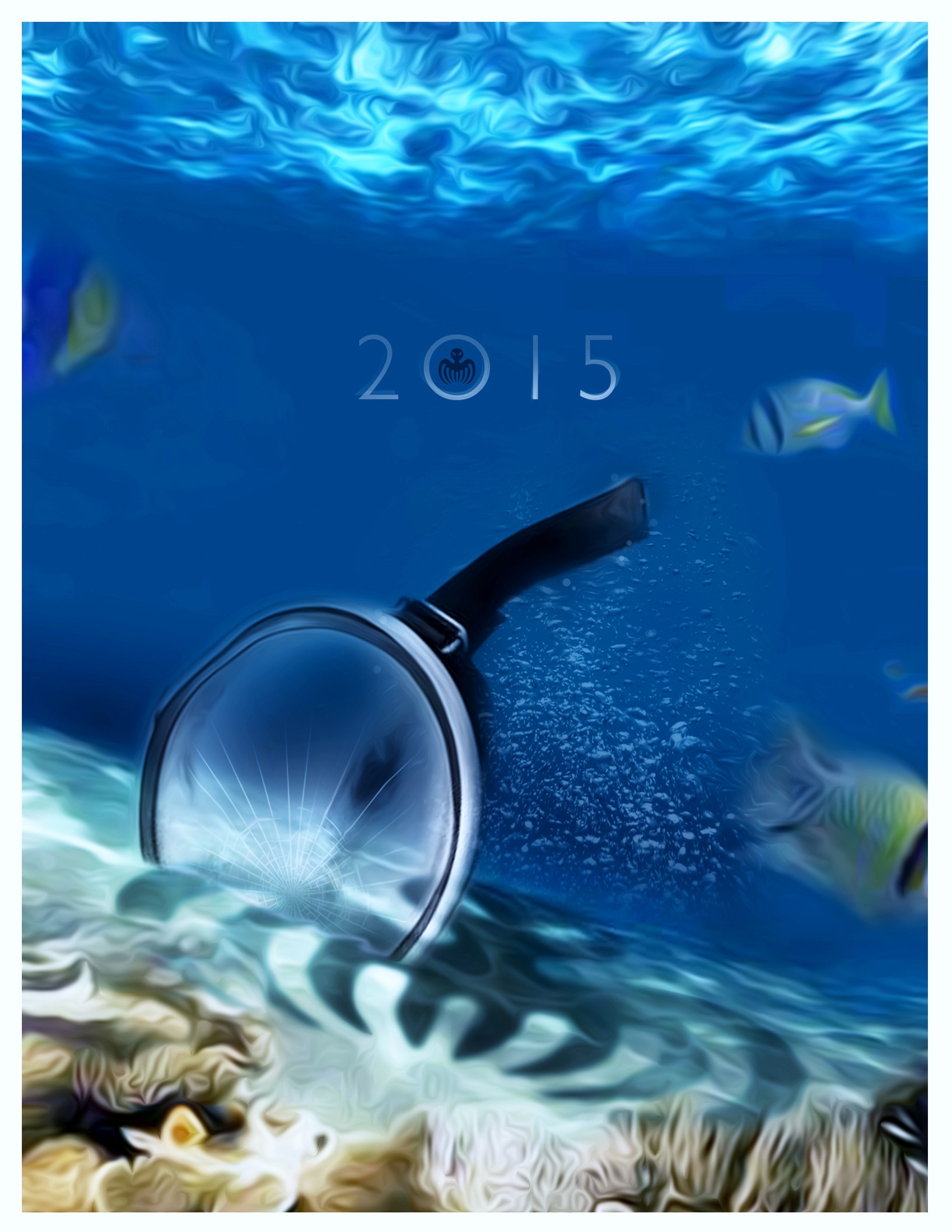 Bonding in the Bahamas 2015 Film Location Tour, celebrating the Nassau films of James Bond 007
as told by our host, Emilio Largo
May 25, 2015…as our Bahamas Air Boeing 737 touched down at Lynden Pindling International Airport in Nassau, I knew this week would be an exciting one for Domino and me. Having taken great care to assemble candidates from over ten countries, 40 James Bond fans that would appreciate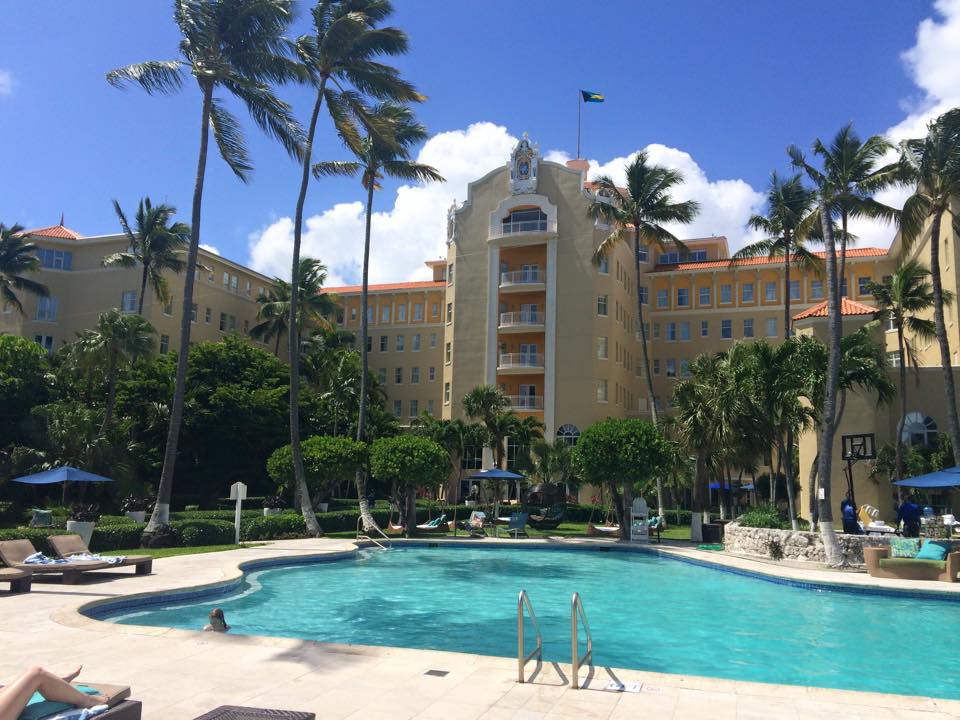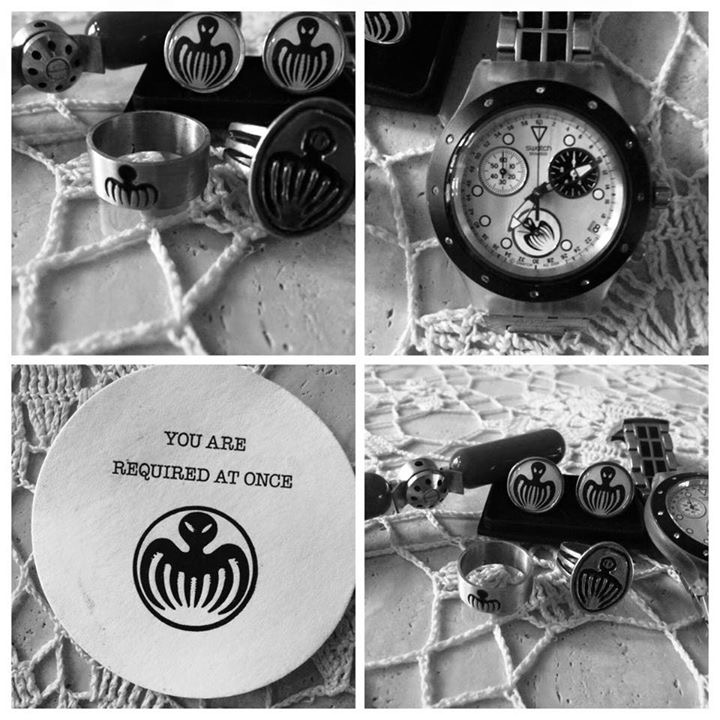 a 5 day celebration of the 1965 classic 007 film, "Thunderball", I knew all was in readiness. I counted on our organizers,Richard and Leslie Skillman, from Themepartypeople, to anticipate any possible variation of counter-move in our activities.
Our adventure began at the British Colonial Hilton, known as "James Bond Hotel "on the island as it is here that Bond stays and has several scenes appear in 1983's "Never Say Never Again". The tiki bar where Sean Connery's martini is nearly soaked by Fatima Blush is now long gone due to a hurricane but one can imagine the sounds of 007's Scottish brogue over the sounds of a water ski boat inquiring as to the location of the Disco Volante.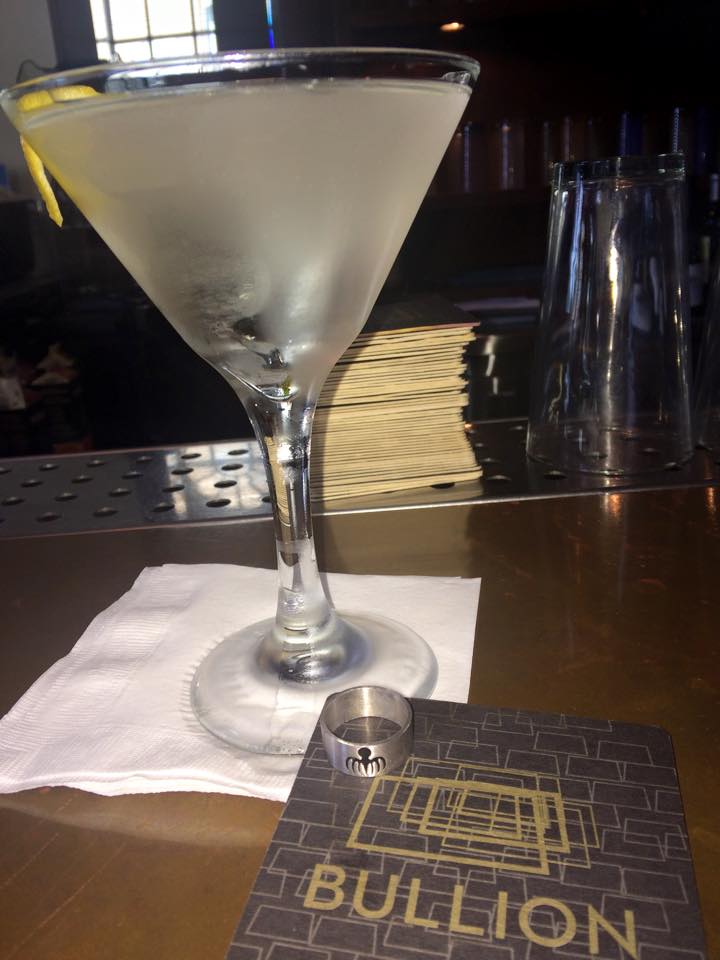 The Hilton would be our host hotel for the next few days and Largo is never caught unprepared, I insured that a supply of Kina Lillet was brought in for those that prefer the Vesper Martini, which of course, many were, enjoyed our first evening.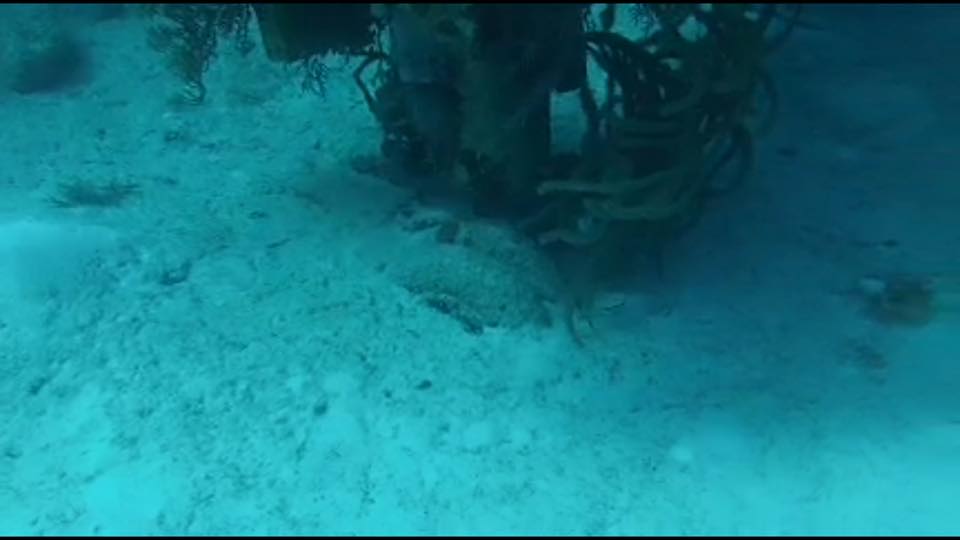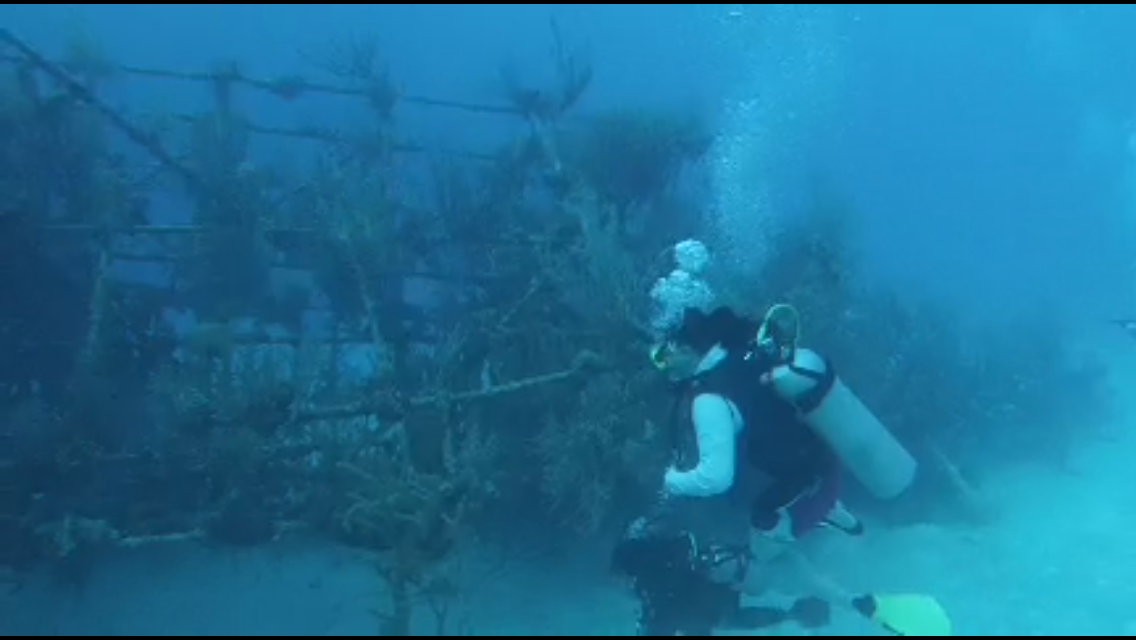 While the island of Nassau is staggeringly beautiful, we began our first location visit under Nassau, more aptly, underwater at the Clifton Pier, courtesy of Stuart Cove Dive Shop. While now more pipe than plane, the Thunderball Vulcan Bomber rests in 40 feet of water and is easily seen from the surface snorkeling as well as a good dive experience. Sharp eyes will notice that the "tires" of the Vulcan are made of cement and haven't aged a day. Enhancing the dive is a nearby wreck, the Tears of Allah, from "Never Say Never Again, and she being a bit younger looks very close to her film appearance and is an exciting dive.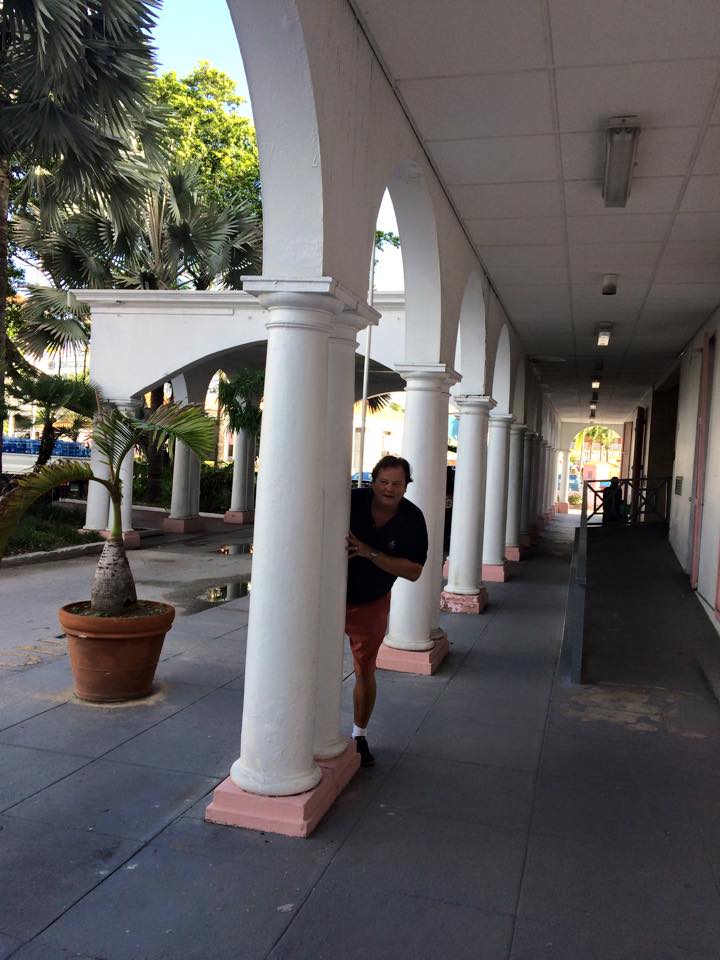 Our post dive afternoon was spent touring Bay Street and Rawson Square where both "Thunderball" and "Never Say Never Again" were filmed extensively. Our agents faithfully captured photos of the Junkanoo street, Pinders offices, the columns where Small-Fawcet took cover...if you know your Bond films, this will have meaning to you.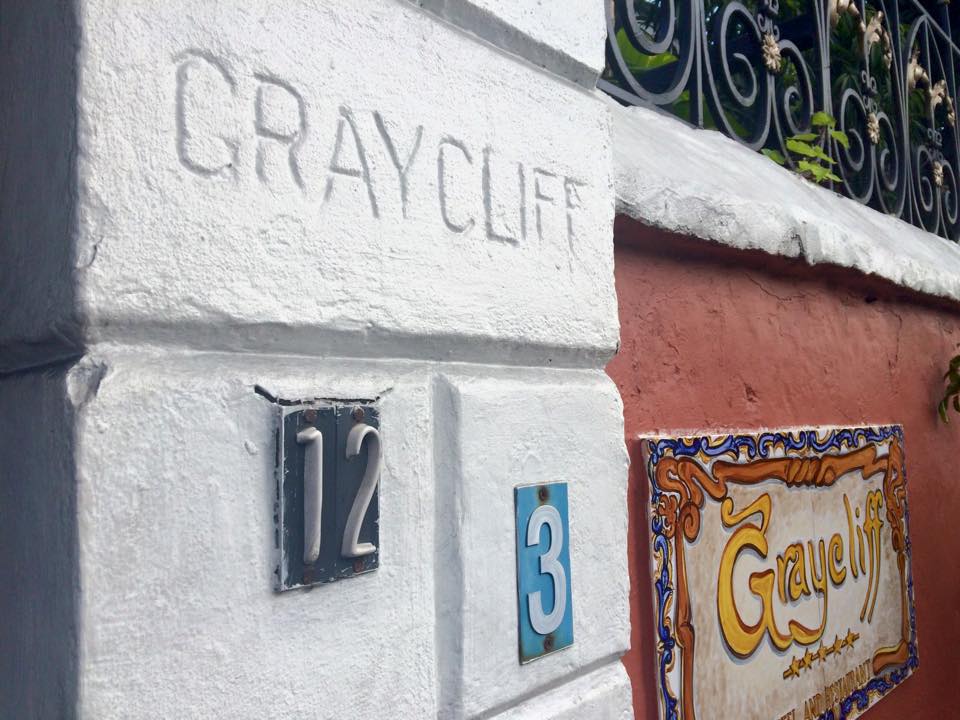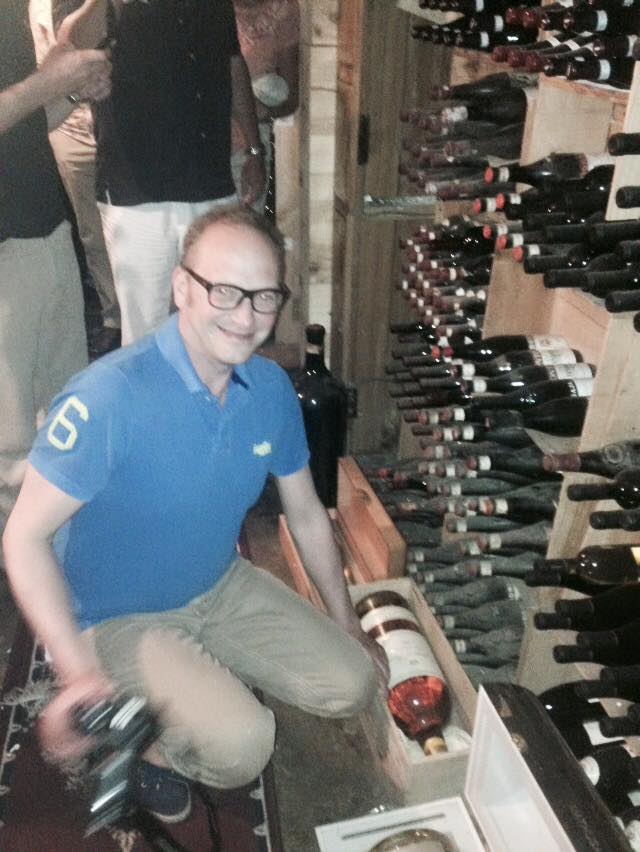 Dinner that evening for Domino and I was at the incomparable Graycliffs Restaurant, not far from the Hilton. We enjoyed a dry martini piano-side before dining on a wonderful steak cooked to perfection. Joining us afterwards from Belgium and Boston were two SPECTRE agents with a deep knowledge of wine, sommeliers in their own right. Boasting the largest wine cellar in the Western Hemisphere, we were given a private tour by the cordial and knowledgeable owner, Enrico Garzaroli. Over $30 million of wine are shelved throughout the former "dungeon" of this old home, one rare vintage, a 1995 Château d'Yquem was worth $31,000 alone.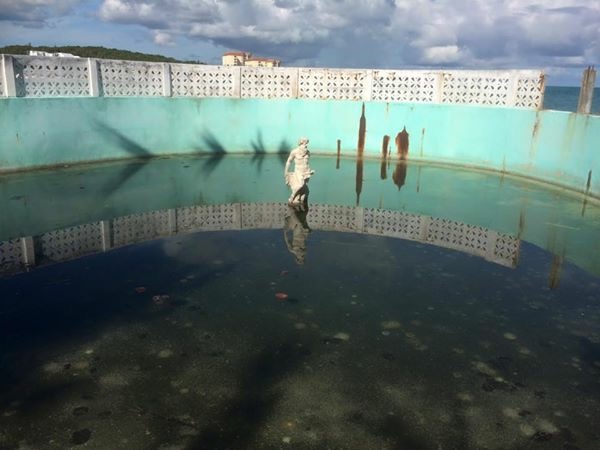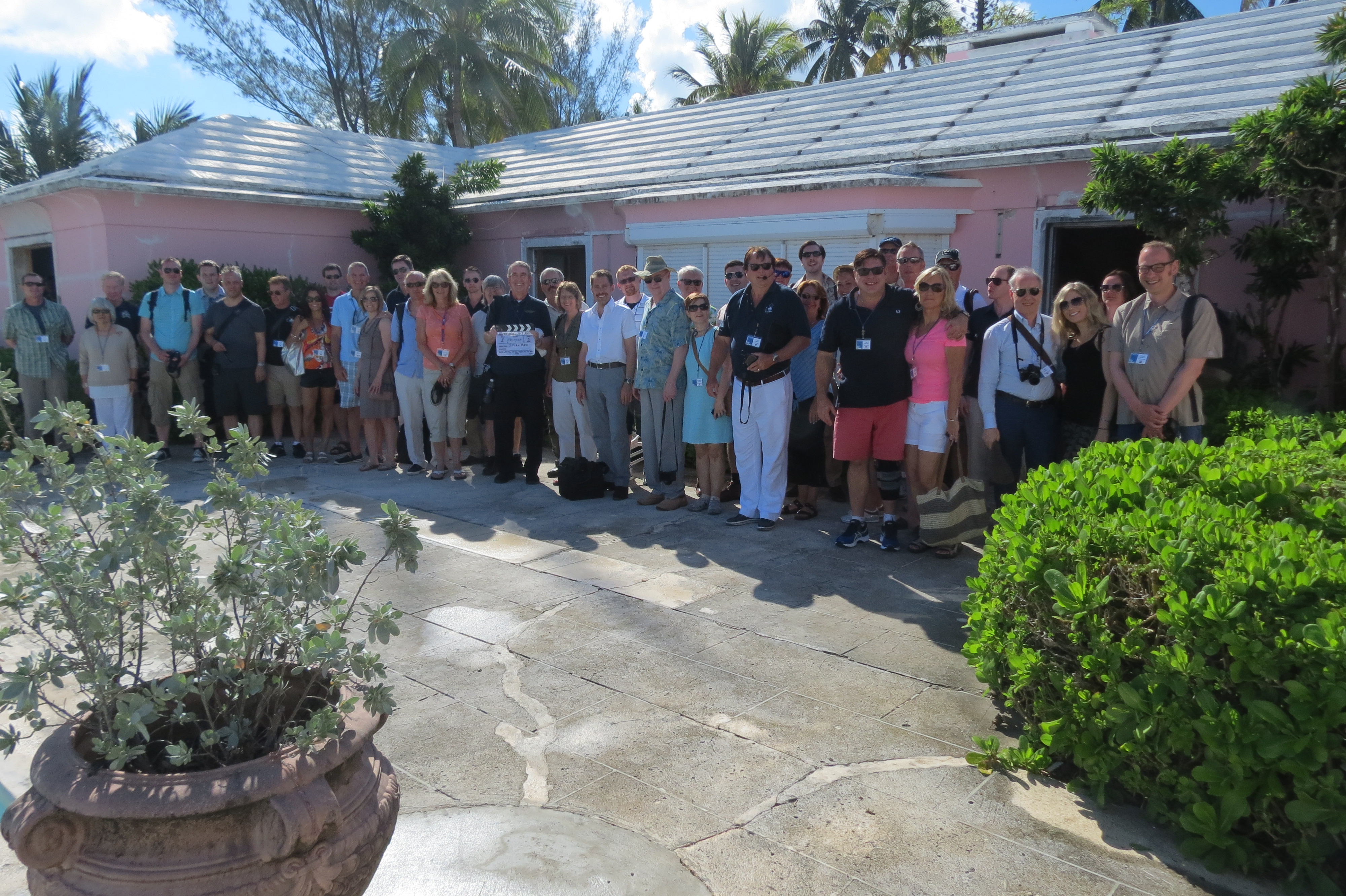 Our day tour began brightly the next day as I narrated a bit of the production background and site specifics to our new agents that had not deployed with me before. Our first stop was my home, Palmyra. She, like "Thunderball", is over 50 years in age and she has faced storm after storm but stands strong. I was pleased to see her again and we enjoyed the pool area and reminisced over the shark pool, how I miss Vargas and to some extent, Quist.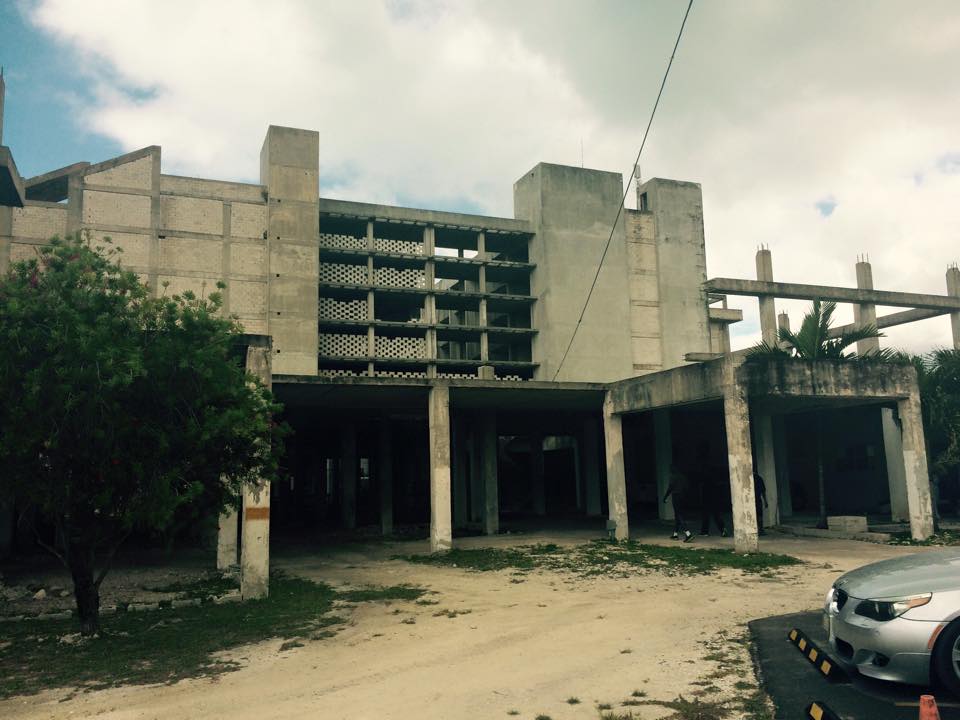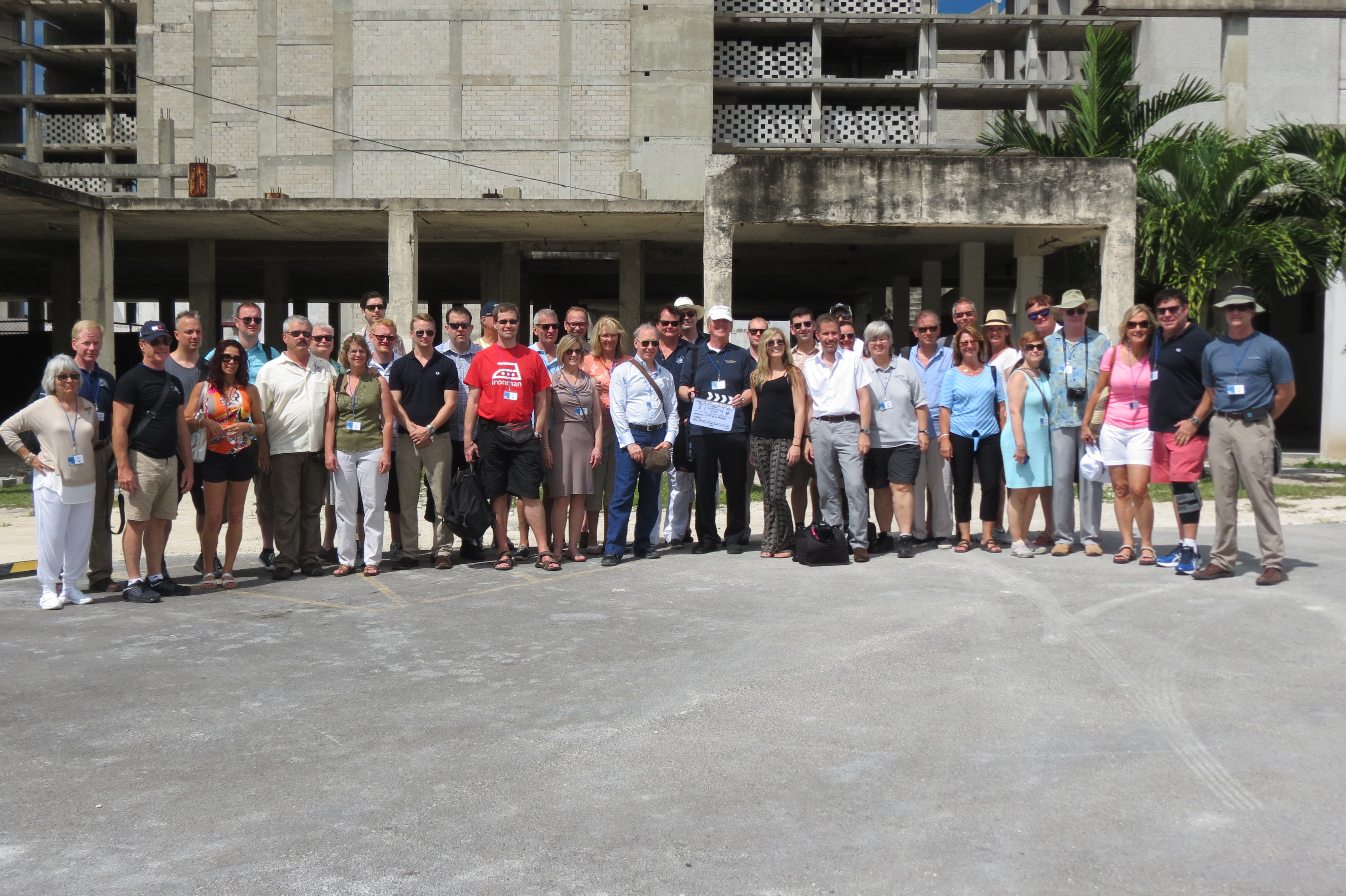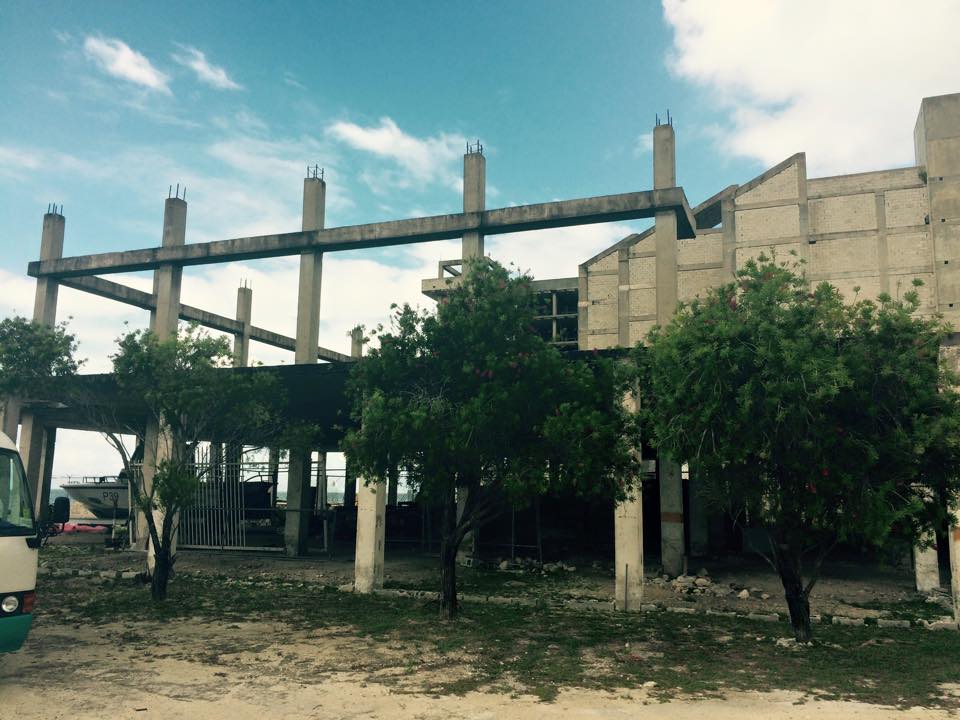 From Palmyra, we head southwest to the Royal Bahamian Defence base to tour the two incredible James Bond film sites that are not accessible to the public. The construction site from "Casino Royale" still stands and is used by the Bahamian military as a training area. The structure hasn't changed dramatically other than a PX on its ground floor. Interestingly enough, it was also used as a camera platform for "The Spy Who Loved Me".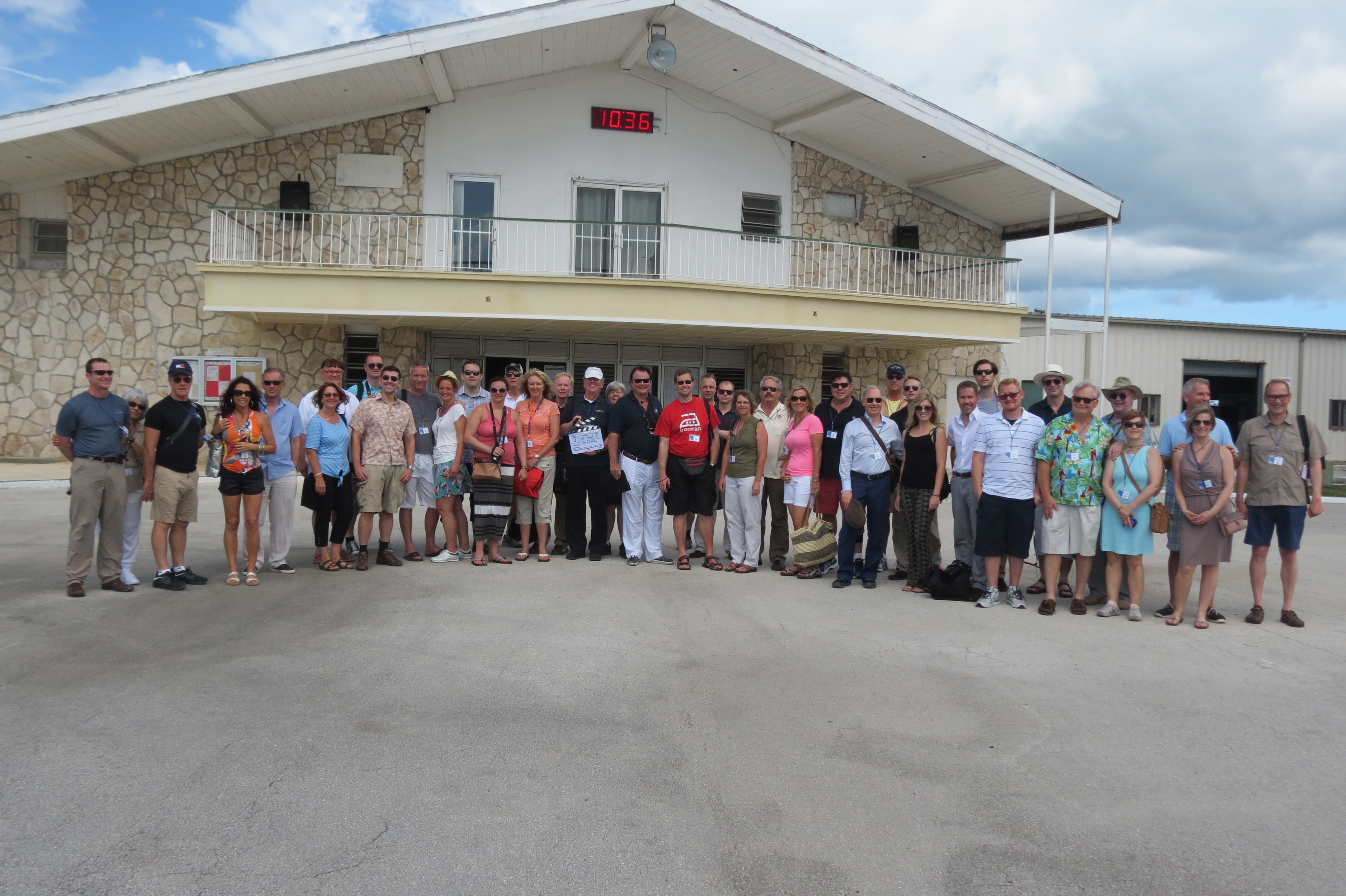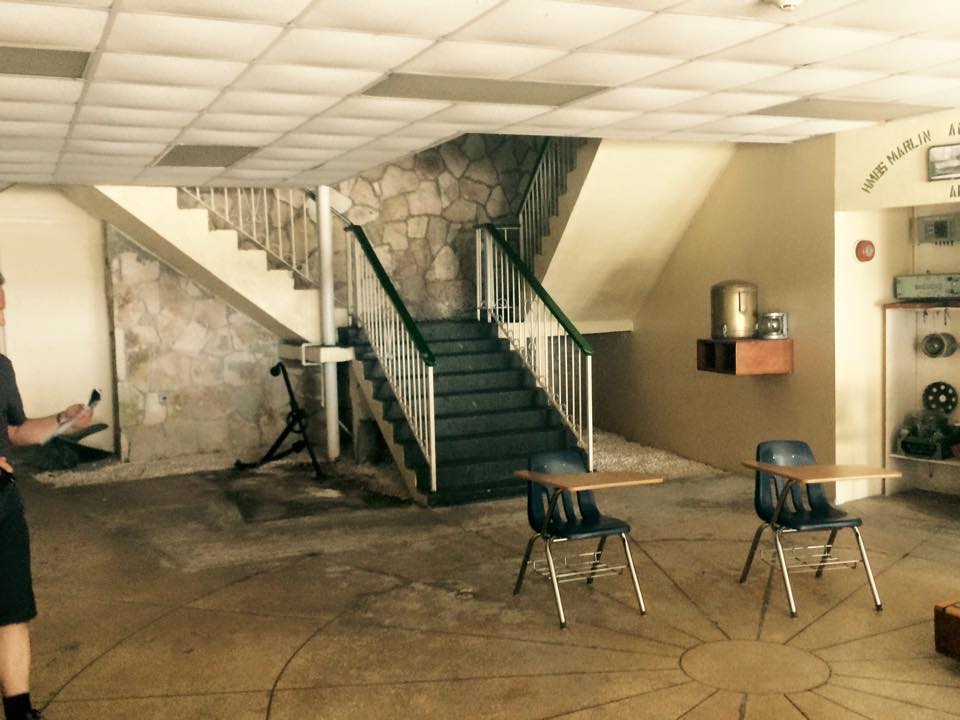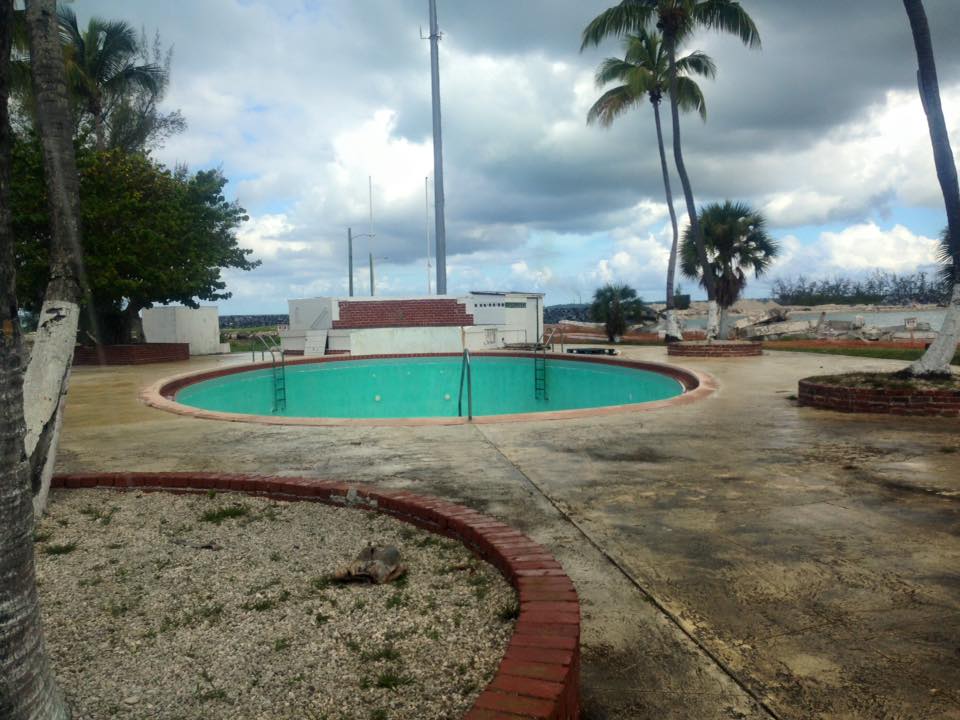 Nearby is a rare Bond find, the Coral Harbor Hotel seen in "Thunderball". It is the front of this hotel, now Defence building, that Fiona drops Bond off after a 100 mph "rhyde". The interiors still remain from the film and around back stands the swimming pool area where Bond and Domino come ashore and have their conch chowder! Outside the gates of the Defence grounds we also saw the remaining structure of the shanty town from "Casino Royale" where Bond first connects with the bomber.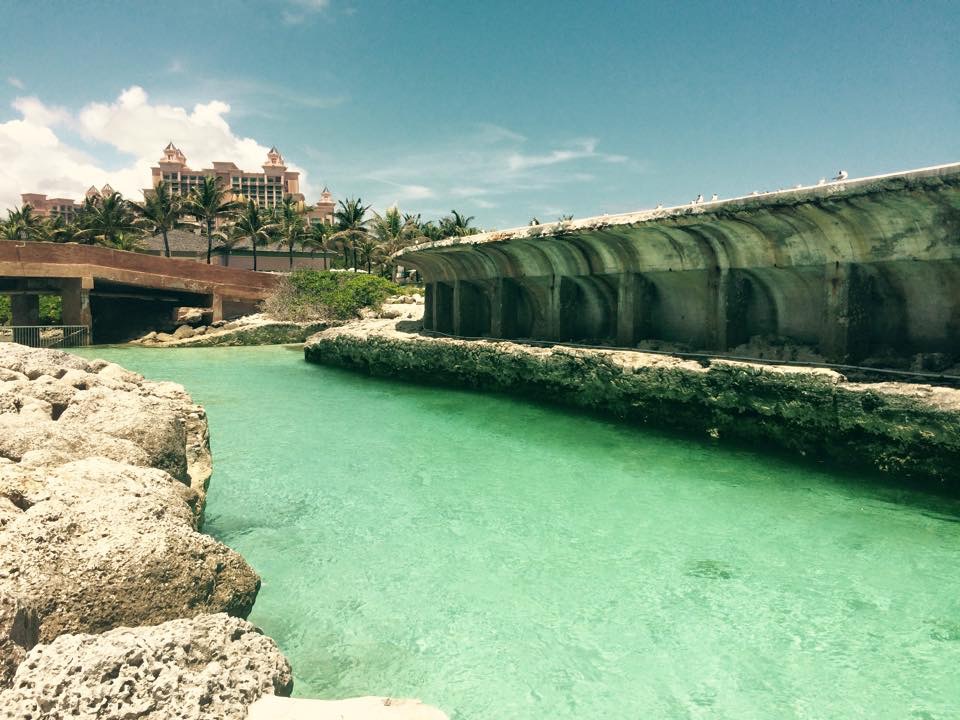 We head back east and from the rural woods of the west side now open to resorts and high rises- we cross over onto Paradise Island, home of the mega property Atlantis. Amid the palms, tiki bars and oil slicked tourist's stands the lone remaining remnant of what was the breakwater. The old bridge is now long gone but one can still hide under the breakwater in an 007 pose as he waits for my SPECTRE agents and myself to dive out to retrieve the bombs. Clever man.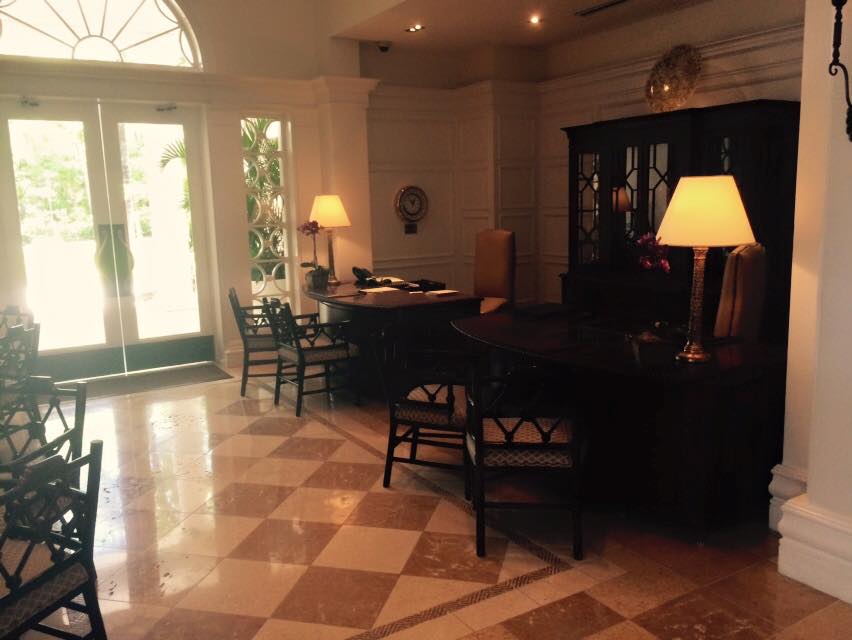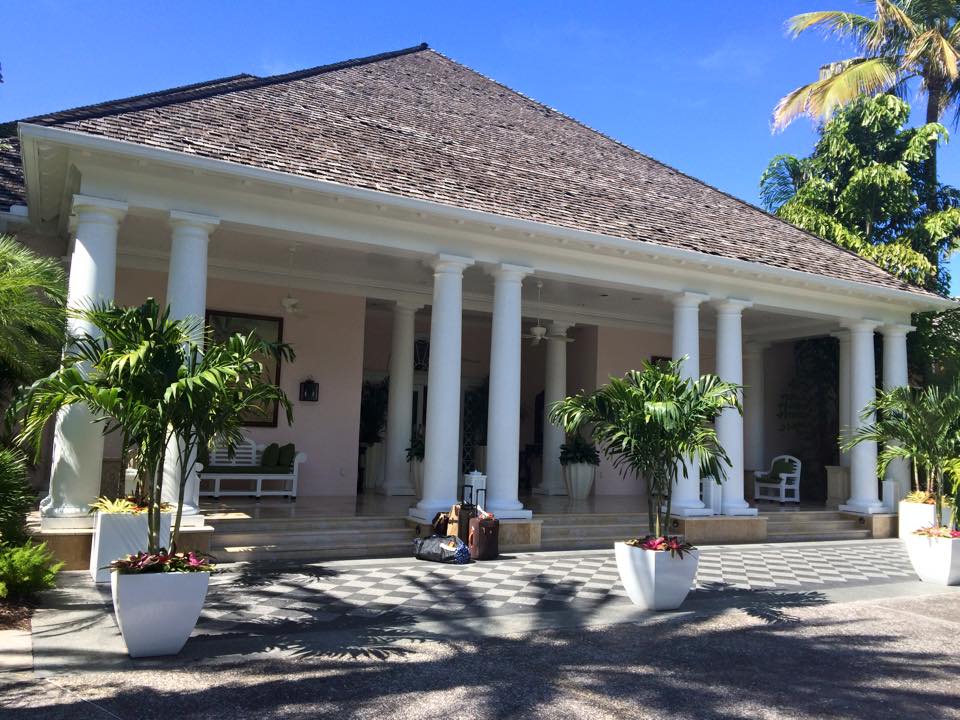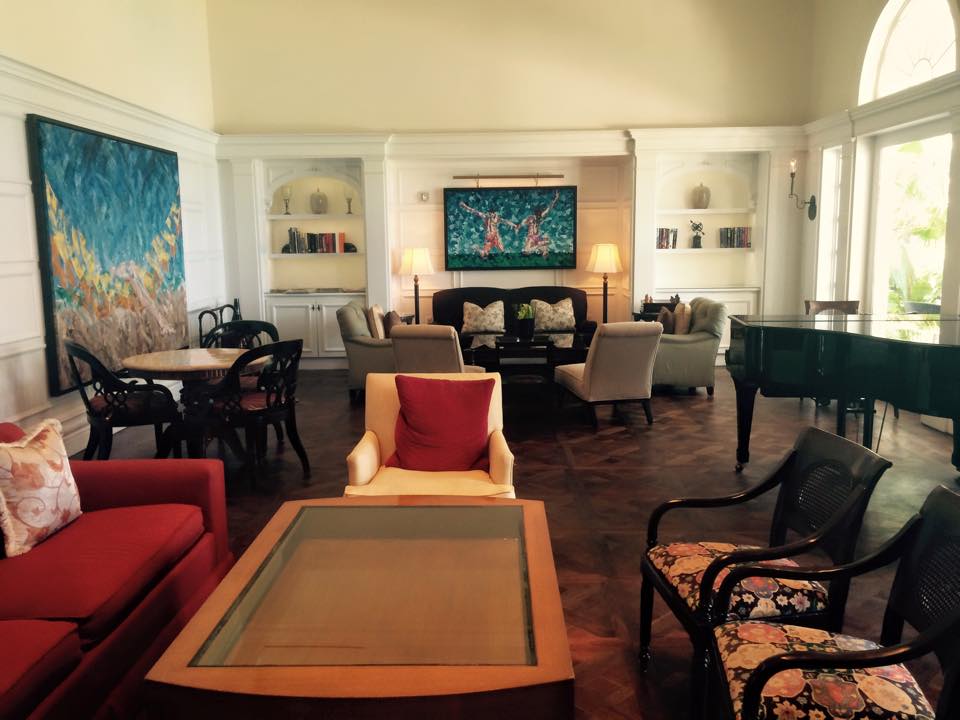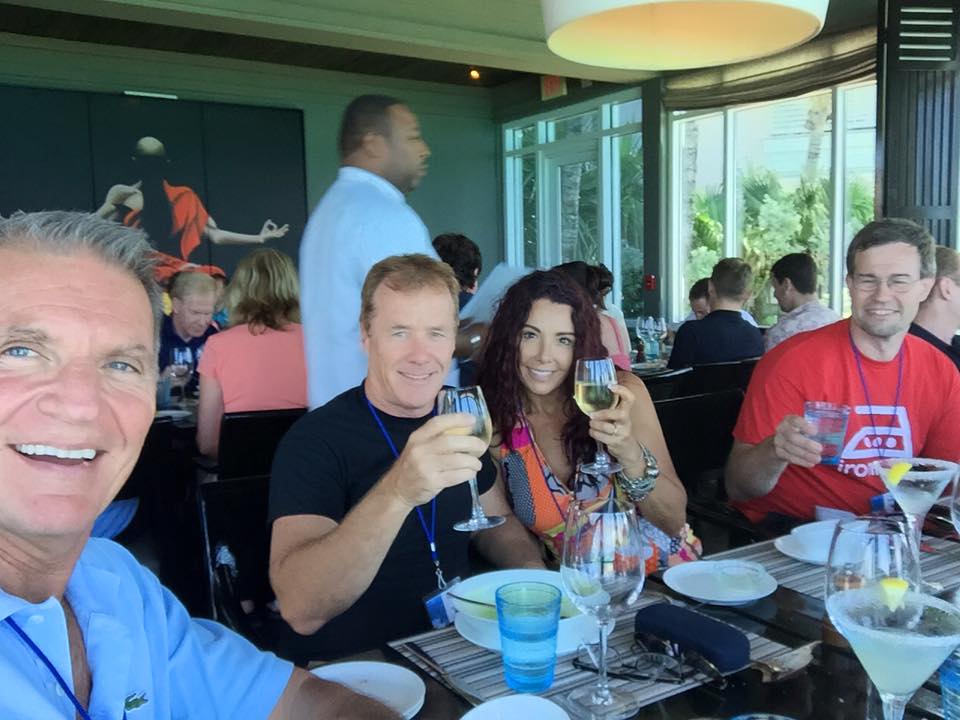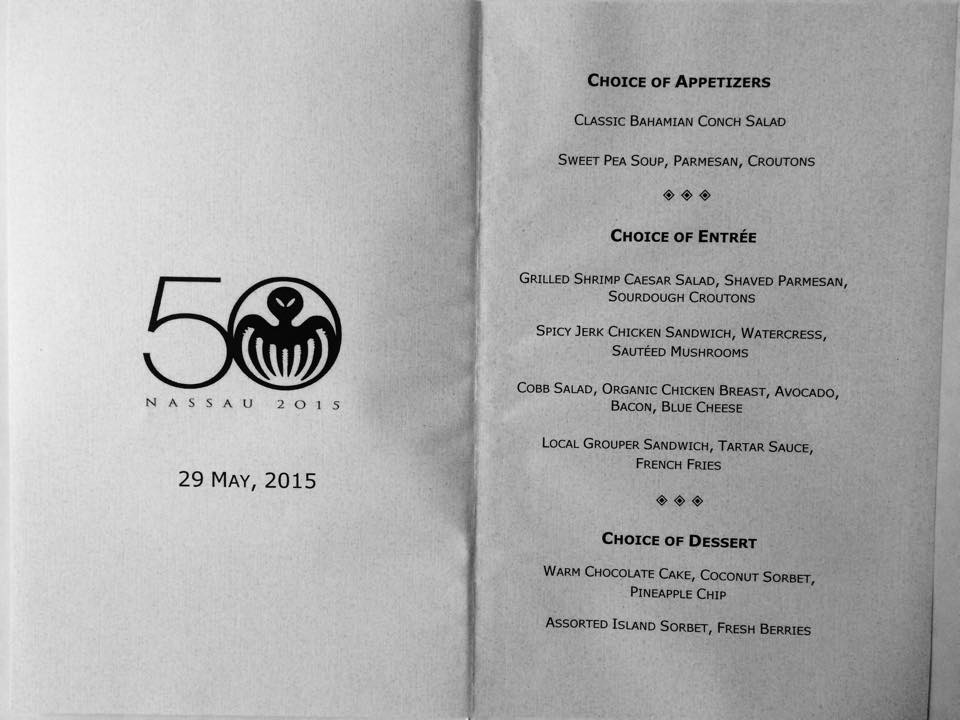 SPECTRE agents cannot create evil without a good lunch and I take my tour to the One & Only Resort, site from "Casino Royale". Our wonderful guide, Cara, leads us through the main lobby seen from the poker game sequence where Bond wins his Aston Martin as well as the grounds and into Bougainvillea, Bond's villa where he seduces Solange. I did mention lunch? Our team were feted to an incredible lunch from Chef Jean-Georges Vongerichten on Conch Salad, Jerk Chicken Sandwiches, Chocolate lava cake and of course, the Dune Lemon Drop Martini. All delicious.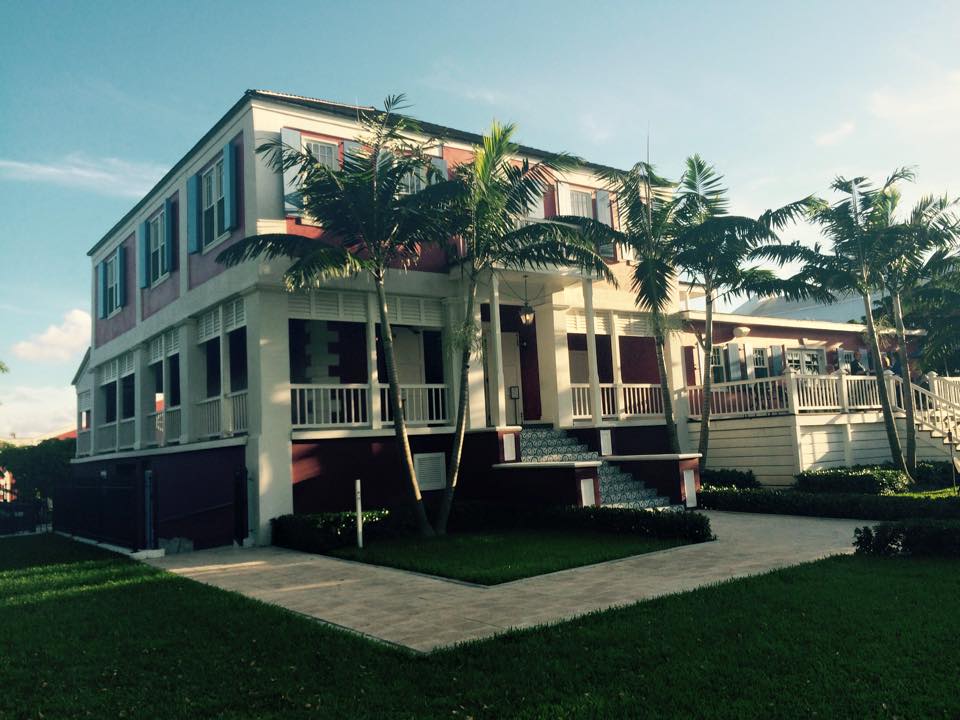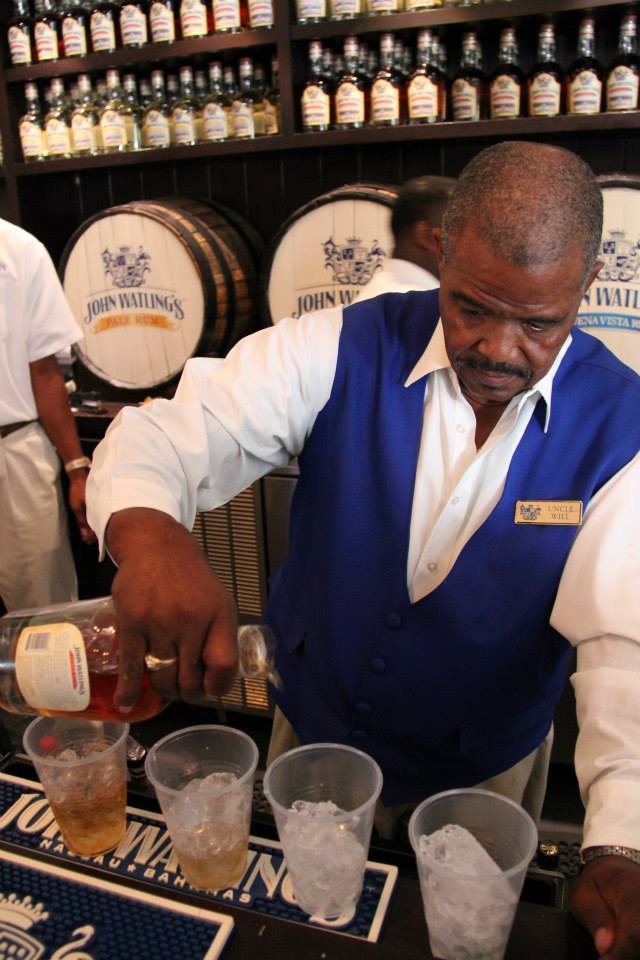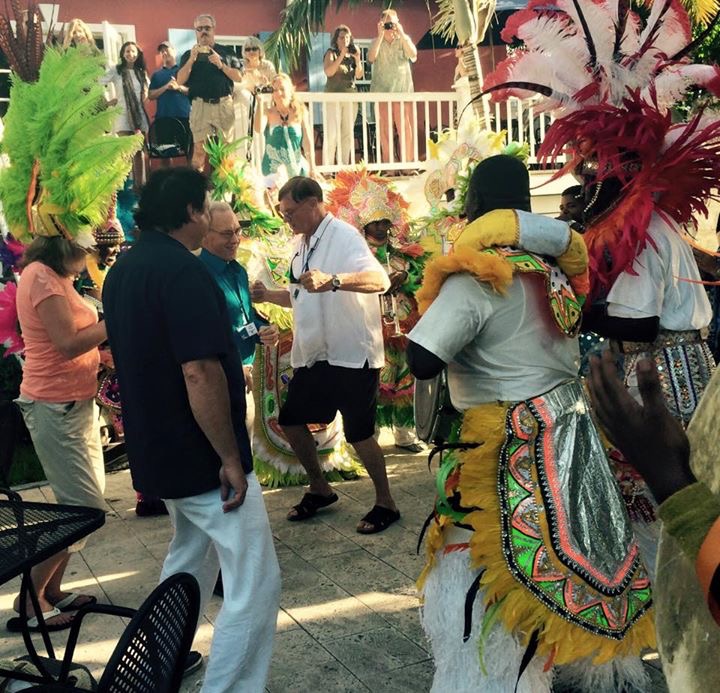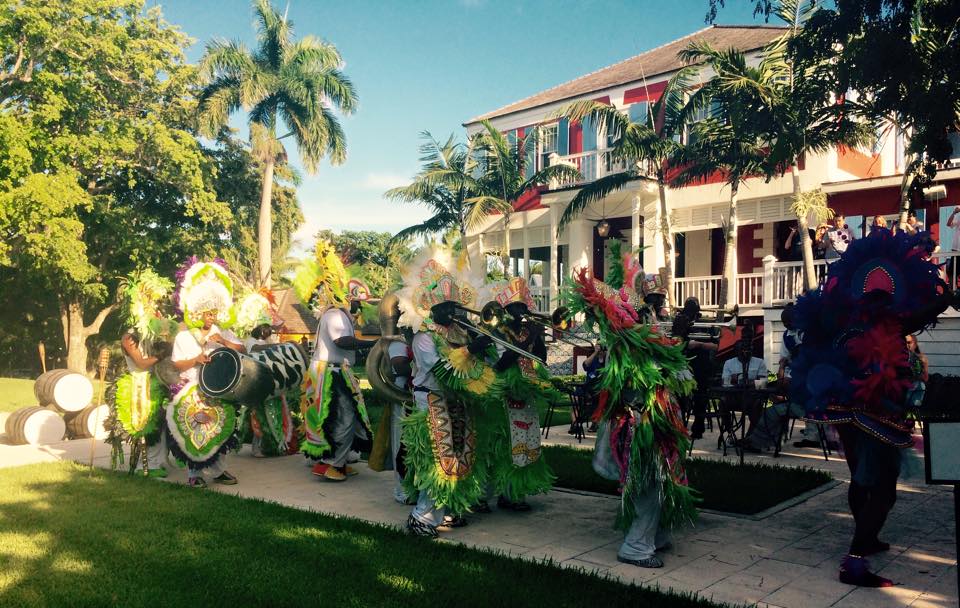 An after tour party is arranged at the John Watlings Distillery which just a few years ago was the derelict Buena Vista Hotel, site of the Embassy from Casino Royale. Now beautifully remodeled with a fully functional rum distillery, my friends at Watlings serve up rum Collins, Pina coladas  along with Sean Connery's favorite, the Rum Dum. But there are more surprises for my dear agents—the sounds of a Junkanoo strain into the party as Charles Ferguson's world famous Junkanoo arrives to entertain my little tour and help us finish the wonderful day of touring Nassau.
Our final day included a powerboat ocean cruise that had its own surprises and our agents had a relaxing day on the water with unlimited beverages, sun and stories of past missions. Despite MI6's attempts to thwart my plans, we enjoyed our day nevertheless.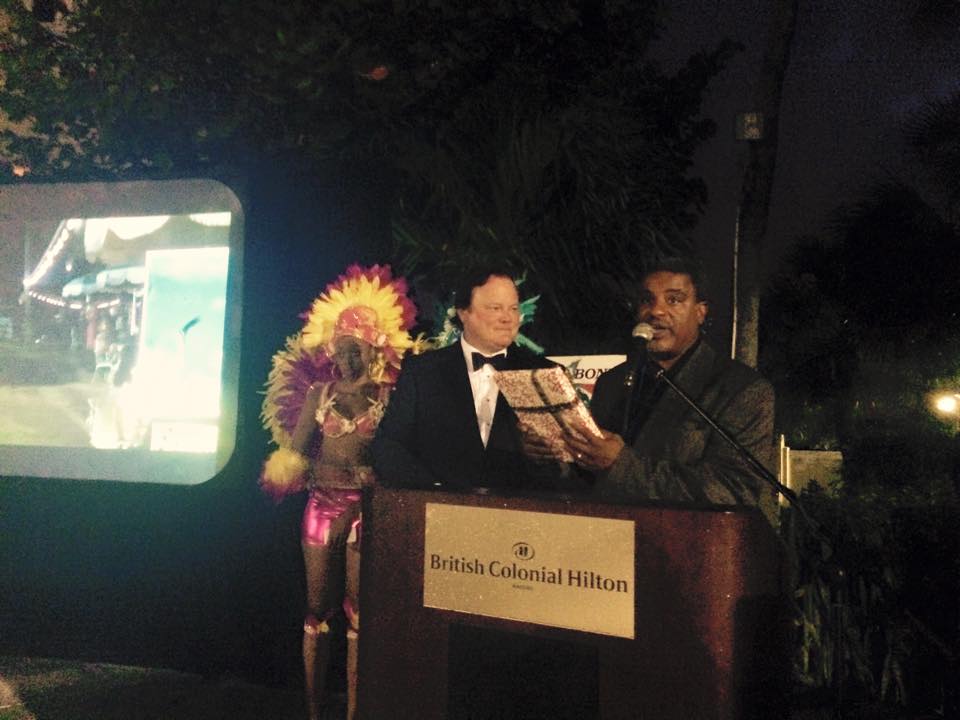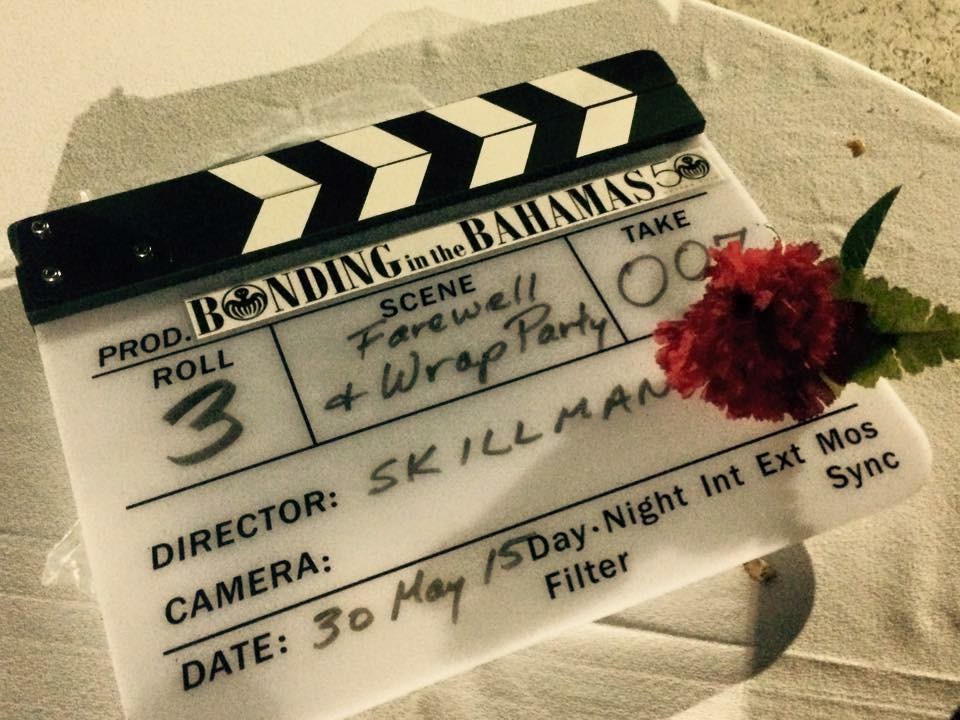 Our finale evening, hosted by Richard and Leslie Skillman of Theme Party People and Craig Woods of the Bahamas Film Commission was a total surprise for my henchmen. We were led poolside at the British Colonial Hilton by beautiful Junkanoo girls to the party area. Casts and crews from the Bahamas film community mingled with our agents, who for the evening were resplendent in their tuxedos and gowns. A large spread of island delicacies as well as flowing Vespers greeted us all, stories were told of our exploits, promises of missions to come announced.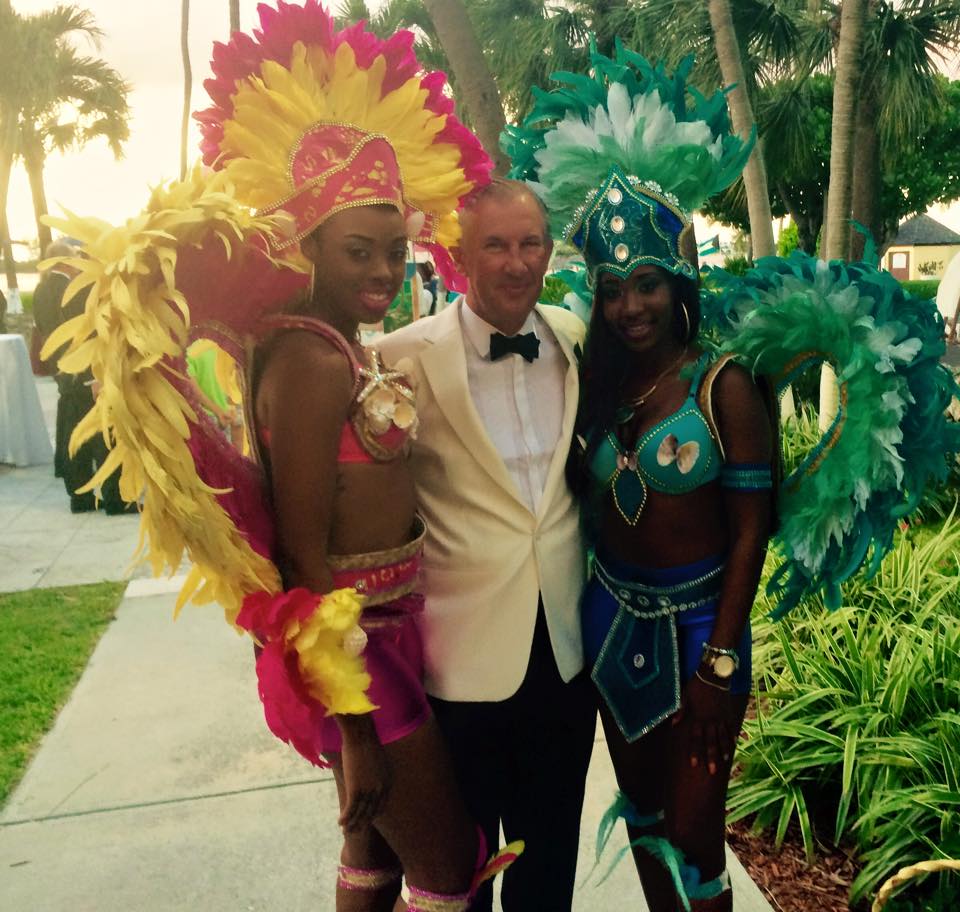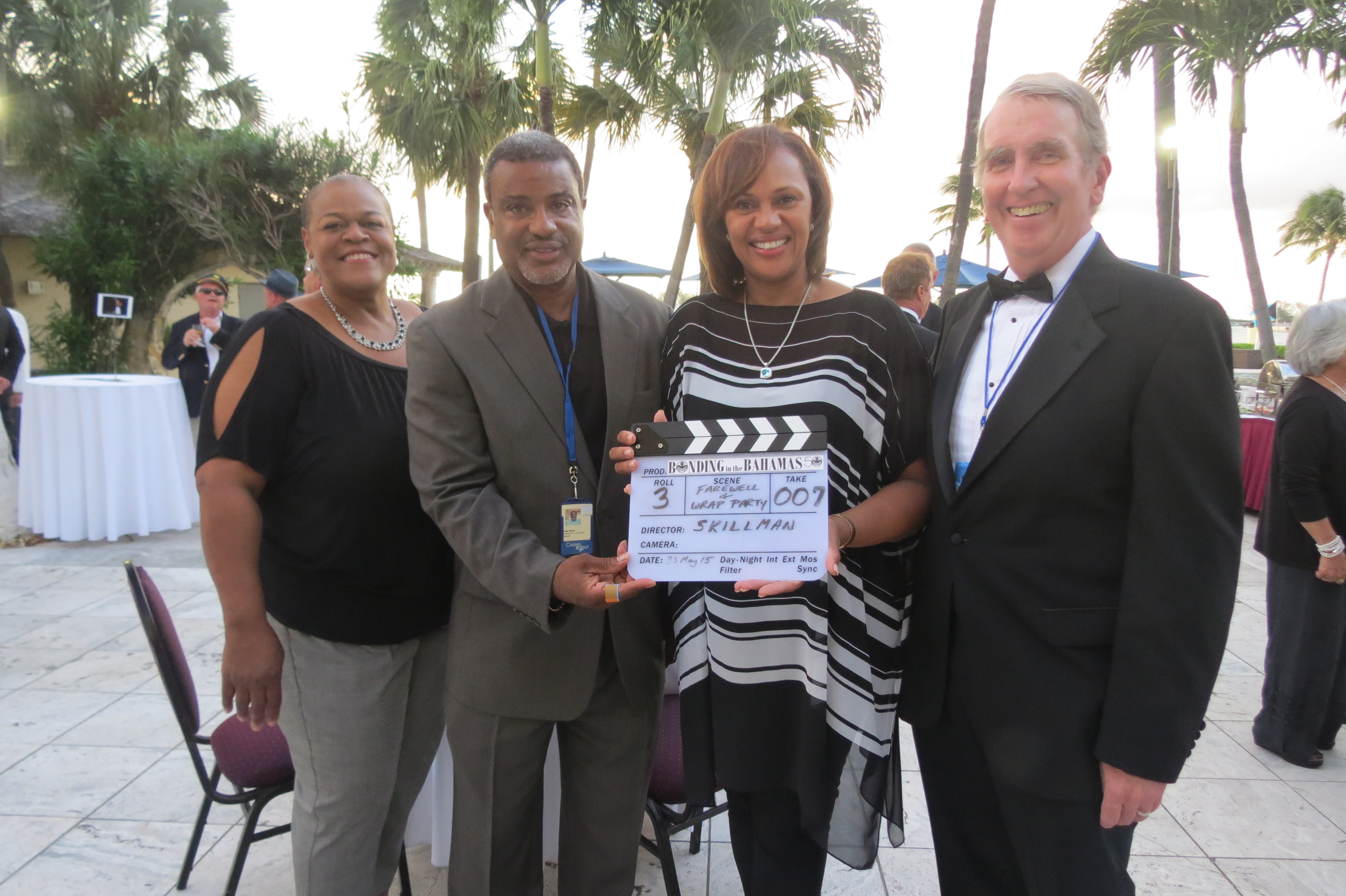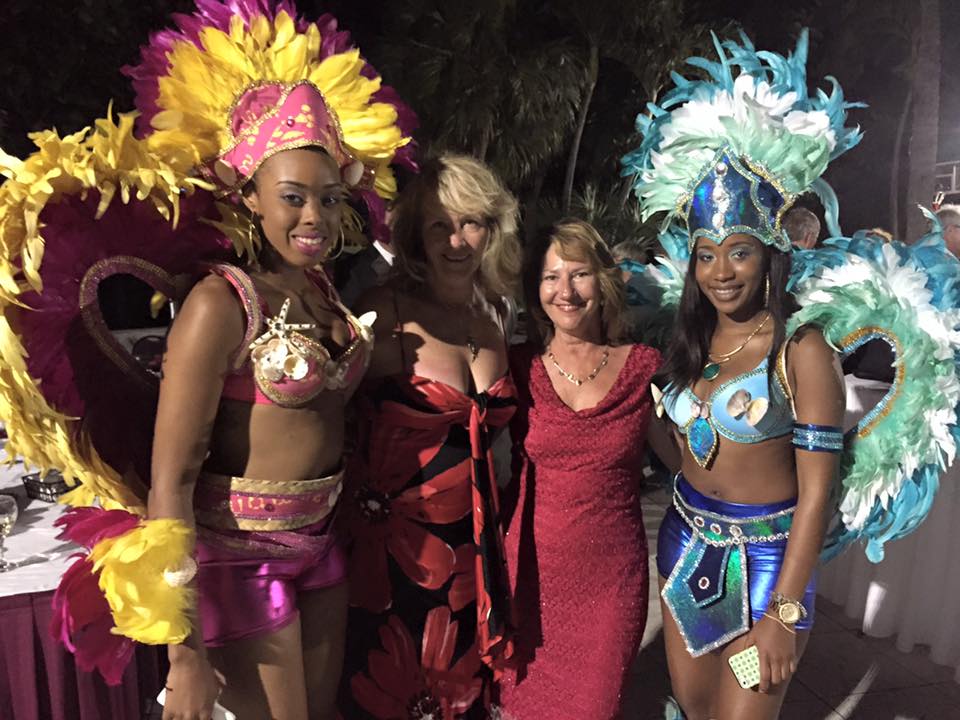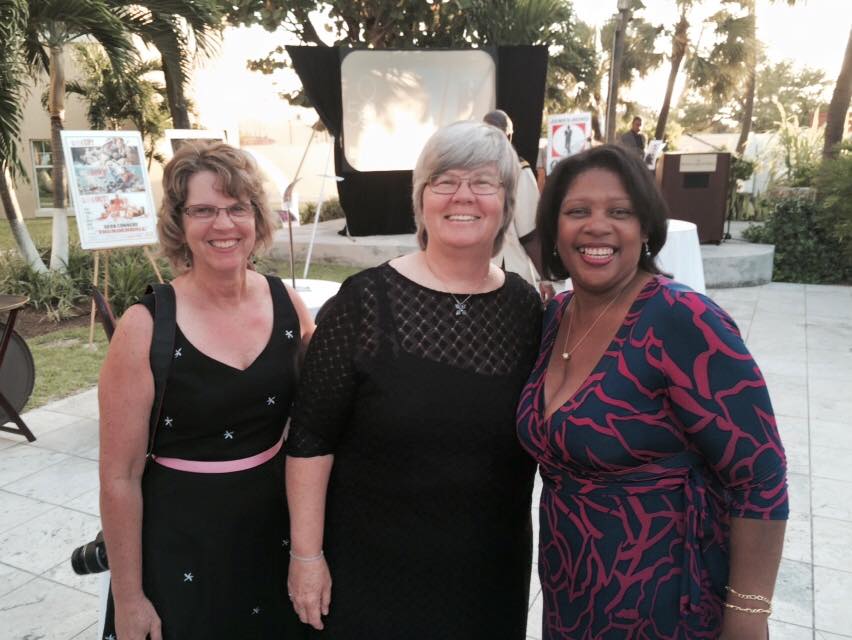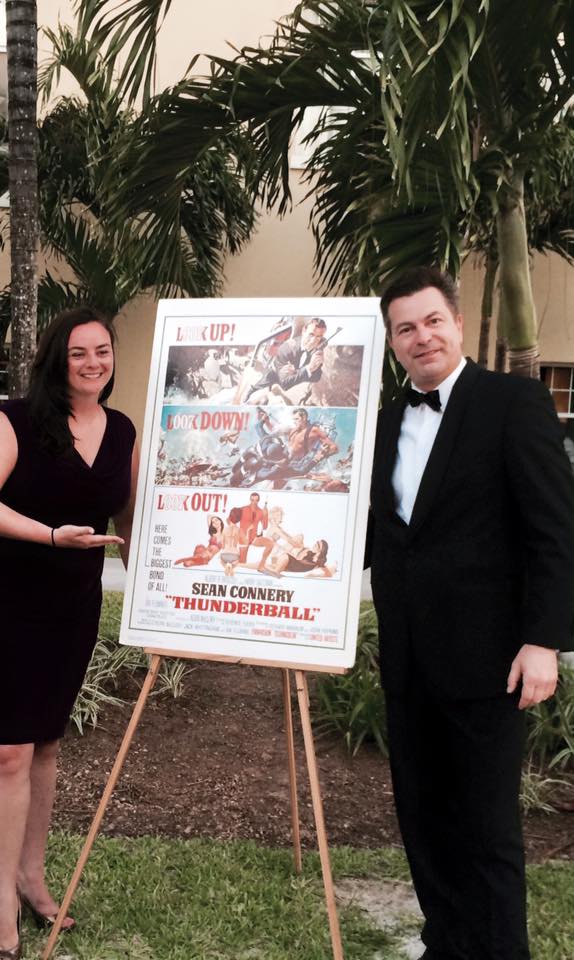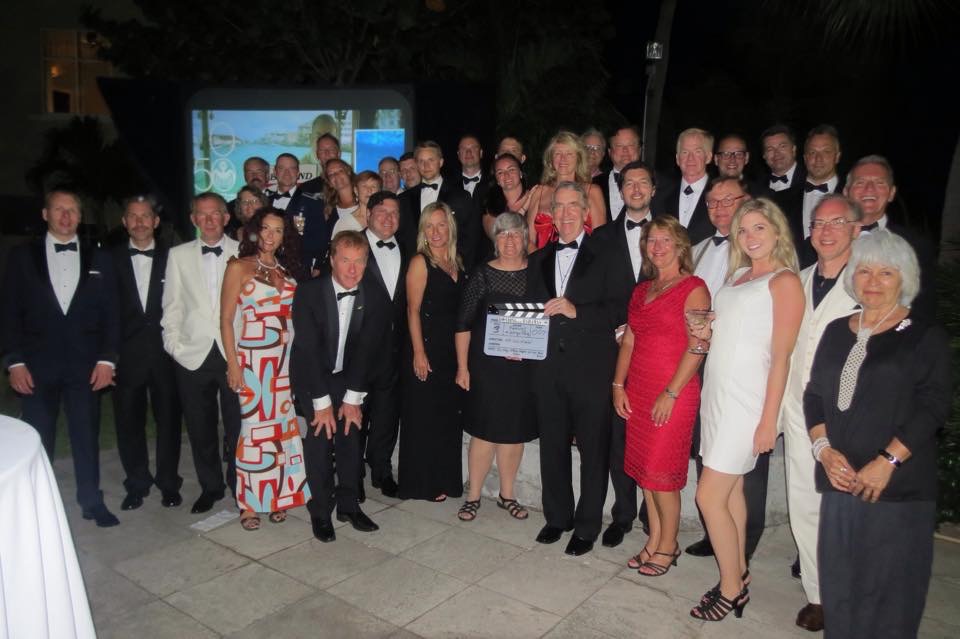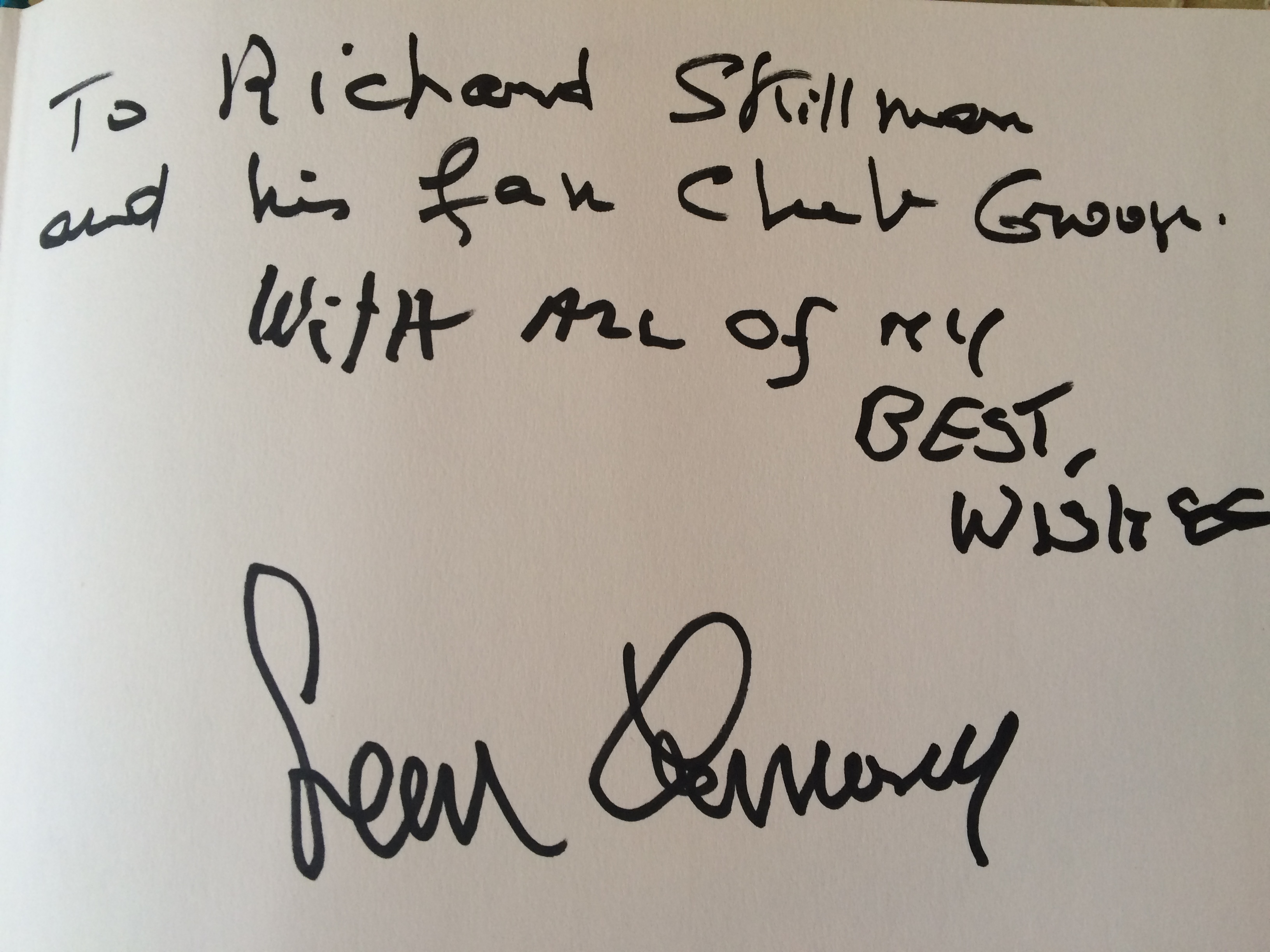 Perhaps the greatest surprise of all was the finale acknowledgment to our week's Bonding in the Bahamas adventure… a signed book on the Bahamas from Sir Sean Connery to the fans of James Bond who came to Nassau to enjoy his work in perhaps one of the greatest Bond films ever….."Thunderball"…
It is said always at the end of the films that James Bond Will Return… and we will.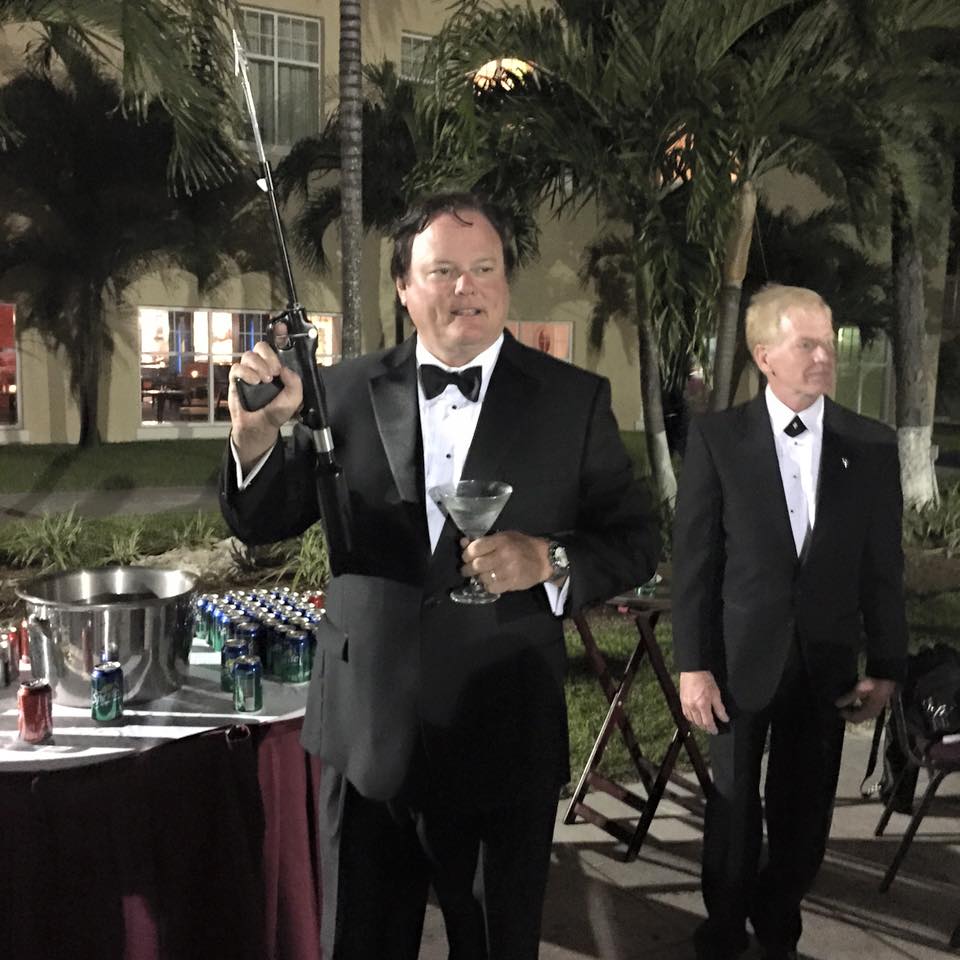 With Deep Regards to all…. Largo and Domino
With many thanks to Craig Woods, Steven Symonette, Clarence Rolle, Bahamas Film & Tourism Commission, Lindsay Skillman, Jeffrey Marshall, Remmert VanBraam, Martijn Mulder, Gay Hanson, Paul Scrabo,The Mosko Family, One & Only Resorts, the Royal Bahamas Defence Force and the Vesper magicians at the British Colonial Hilton
Contact Largo at This e-mail address is being protected from spambots. You need JavaScript enabled to view it
Note: Theme Party People and Bonding in the Bahamas is a non-profit fan gathering by fans for fans. All content copyright their respective owners. This event is not affliated, endorsed nor supported by EON, Sony, MGM organizations nor represents an official celebration of any film or property.